A foundational principle at VCBO is a commitment to environmental sustainability.
We have always worked to provide the most energy-efficient projects possible, within the project budget and performance expectations set forth by the owner. With this approach, we have designed and constructed several LEED-certified schools, as well as numerous high-performing schools across the State.
In 2010, Davis School District hired VCBO Architecture to design a new prototype elementary school for the District. At this time, we had been pushing our energy-efficient design forward with each project completed together, which led the VCBO and Davis School District Team to set our most ambitious target yet: to design and build a net-zero energy building.
Through a thoughtful, innovative, and integrated design process, paired with the full support of the School District leadership, the team was successful. Odyssey Elementary School became the most sustainable and first net-zero energy school in Utah. Due to the success of this project, Davis School District has committed to achieving net-zero energy in all subsequent prototype elementary schools, as demonstrated by Kay's Creek and Canyon Creek Elementary Schools.
What is a Net-Zero Building?
There have been several definitions of net-zero throughout the years, but the current standard for a net-zero building is a building that generates as much energy as it uses, on-site, over the course of a year. For each of the Davis School District elementary schools, a large photovoltaic array on the roof of each building generates as much energy in kilowatts throughout the year as the school uses over the course of the same year.
"A net-zero building is a building that generates as much energy as it uses, on-site, over the course of a year."
Why Does Designing a Net-Zero School Matter?
A net-zero school shows the District's commitment to healthy air and a more sustainable future. From a school district perspective, operating a net-zero school reduces the potential volatility in energy costs. At the end of the day, this puts more money into the classroom.
This money can be spent within the school for other resources and programs, and to better serve students and teachers.
A net-zero building can also be used as a teaching tool, on many levels. On a broader level, students attending a net-zero school have a personal frame of reference for climate
solutions. Rather than learning about theoretical strategies to address pollution and energy issues, they can see the benefits of tangible practices implemented at their own school and learn by the example set by administrators that energy solutions are a priority. On a more specific, educational level, students can track energy use, compare it to energy generation, and see what happens to the power use and generation as the sun shines, snows, and temperatures fluctuate. This engagement and data review can be as basic or technical as the teachers would like it to be.
So How Do You Achieve Net-zero?
The first step in achieving net-zero is to drive down energy use through smart design. A few ways to do this include:
Determining the right orientation for the building: making sure there is not too much solar heat gain in the summer months, and enough solar access in the winter.
Designing an air-tight and thermally sound building envelope.
Selecting an efficient mechanical system and making sure it is not over-sized or over-
designed for the building. You can even consider letting the temperatures shift up a bit in
the summer and down a bit in the winter to save energy.
Using high-quality, LED lighting, and not over-lighting the building.
Integrating effective controls to make sure your building management team can control
the start-up and set points of the mechanical and lighting systems and manage energy use throughout the day, season and year.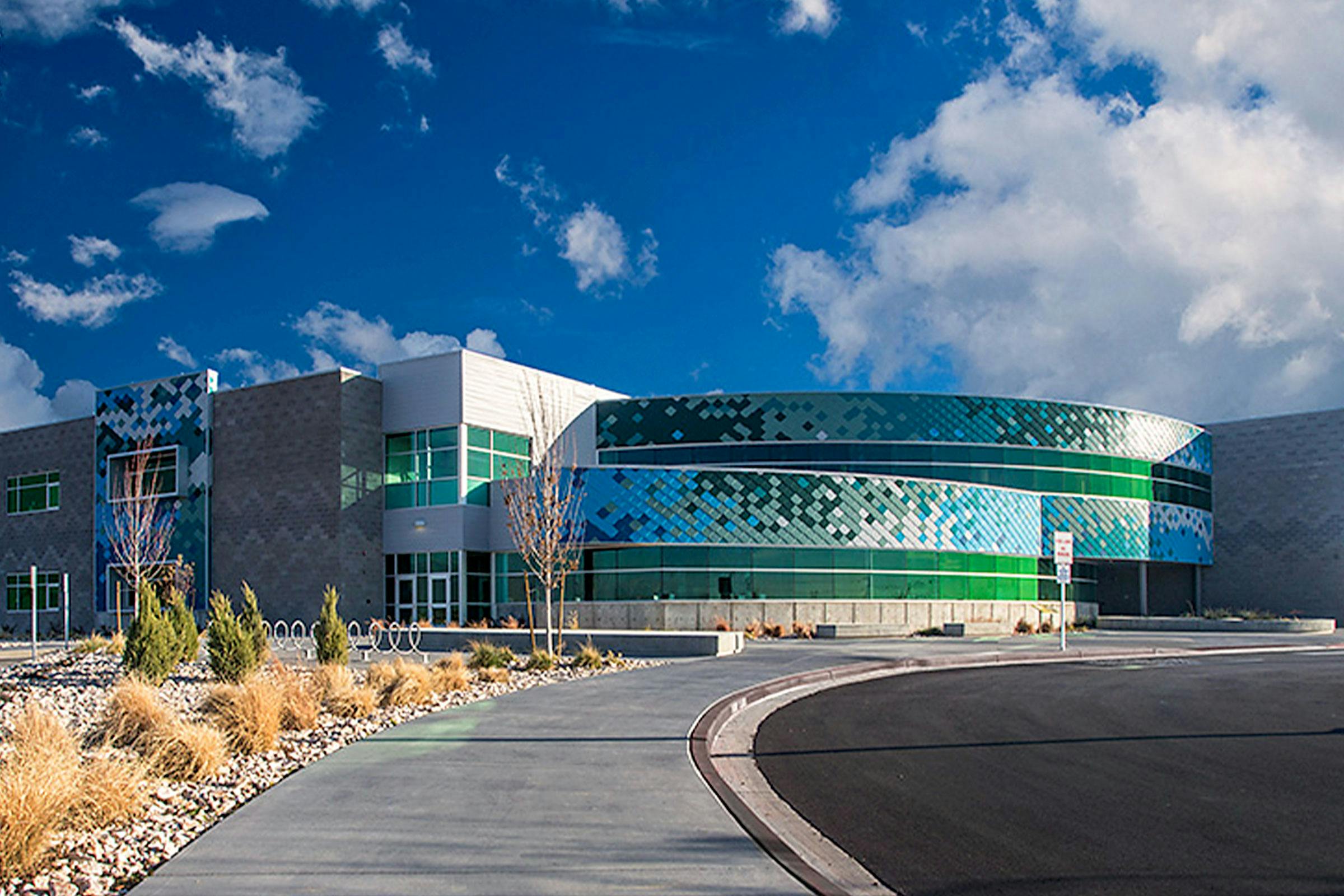 Engaging the building users to help reduce energy consumption is imperative in achieving net-zero success. The more informed the building users are of the ways in which they can be more energy conscious in the classroom, the better.
The second step is to determine how renewable your energy system can be. Solar panels, wind turbines, and geothermal energy are a few examples to consider.
Additional considerations for your next potential net-zero project include: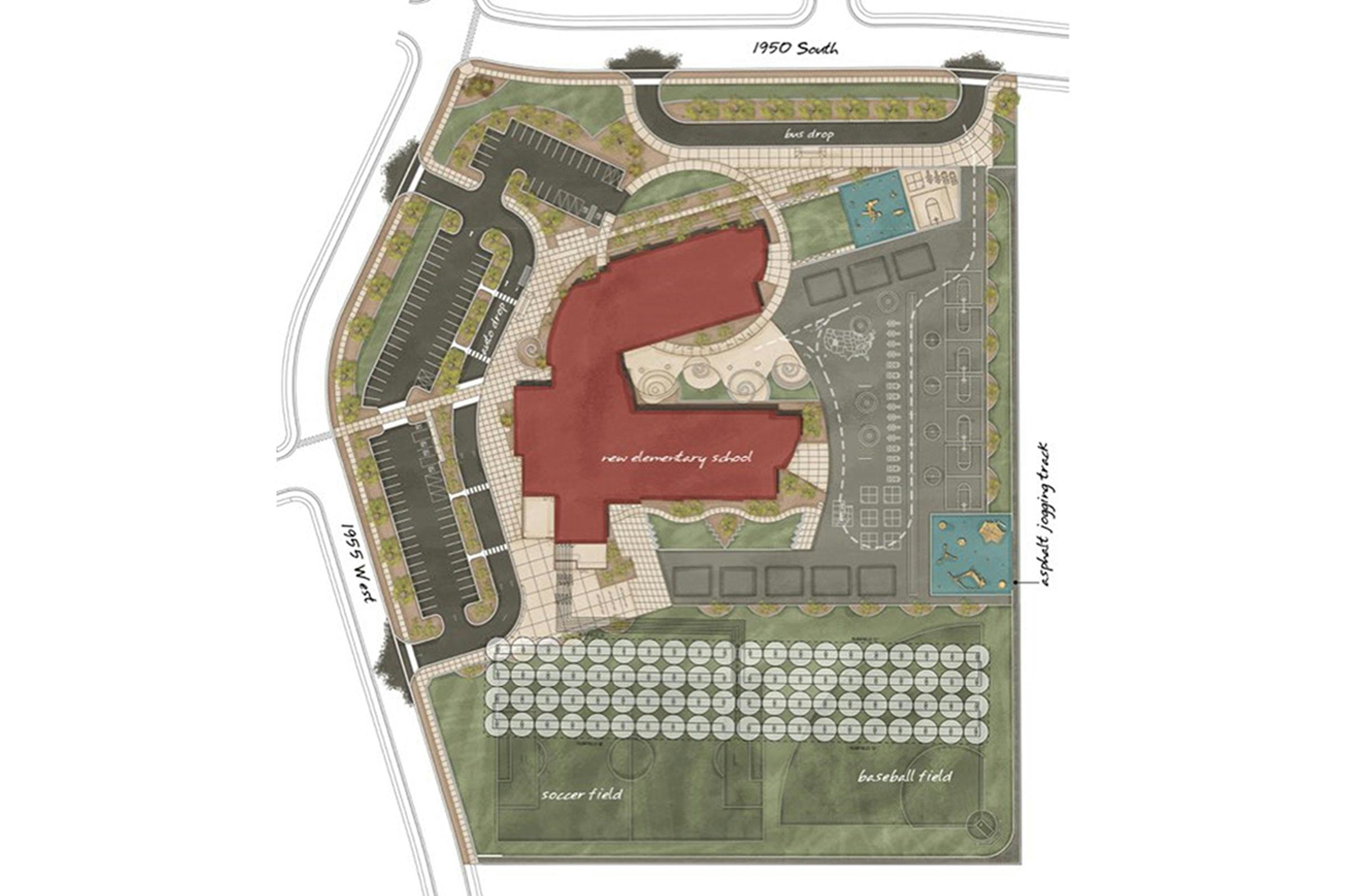 Building and Site Size
In order to maintain a renewable energy system on-site, you have to balance the building size and energy use with the available area for renewable energy systems. Schools are often optimally sized for solar panels, with relatively large roof areas and lower heights, typically one to two stories, providing an optimal spot for photovoltaic panels on the roof. Smaller sites can consider alternative locations for renewable energy, such as covered parking, or even off-site renewable energy systems.
Building Energy Use Profile
The amount of renewable energy required for the building is typically estimated through the use of an energy model. This model creates an assessment of how much energy is being used to heat and cool the building and power all of the electronics and equipment, based on the orientation and building envelope design. This model estimates hours of operation and start-up and operational energy use profiles and makes assumptions based on typical user behaviors.
As designers, we have a great deal of influence on the building envelope and how it impacts heating, cooling, and lighting. Although we know the number of occupants, we do not have much control over the hours of operation and how occupants use the building. It is vital for the owner to be an integral member of the team and convey the vision of net-zero to all occupants.
While this energy model gets very close to the actual energy profile of the building, the best opportunity to right-size the renewable energy system is to track actual energy use for one year and size the system based on actual data.
While this energy model gets very close to the actual energy profile of the building, the best opportunity to right-size the renewable energy system is to track actual energy use for one year and size the system based on actual data.
Electrical Costs, Fees, and Demand Charge Impacts
Even with a renewable energy system, if it is tied back to the electrical grid, you will need to continue to pay fees to the power provider, and these fees will increase as they realize the impact of solar panels on their grid. Additionally, demand charges may still apply, as net-zero is assessed on an annual basis. There will likely be times, in the winter specifically, when more energy is used to heat the schools at peak times when the sun may not be out and the system is not generating electricity. Managing these peak demands will help reduce operating costs and reduce the size of the photovoltaic (PV) array upfront.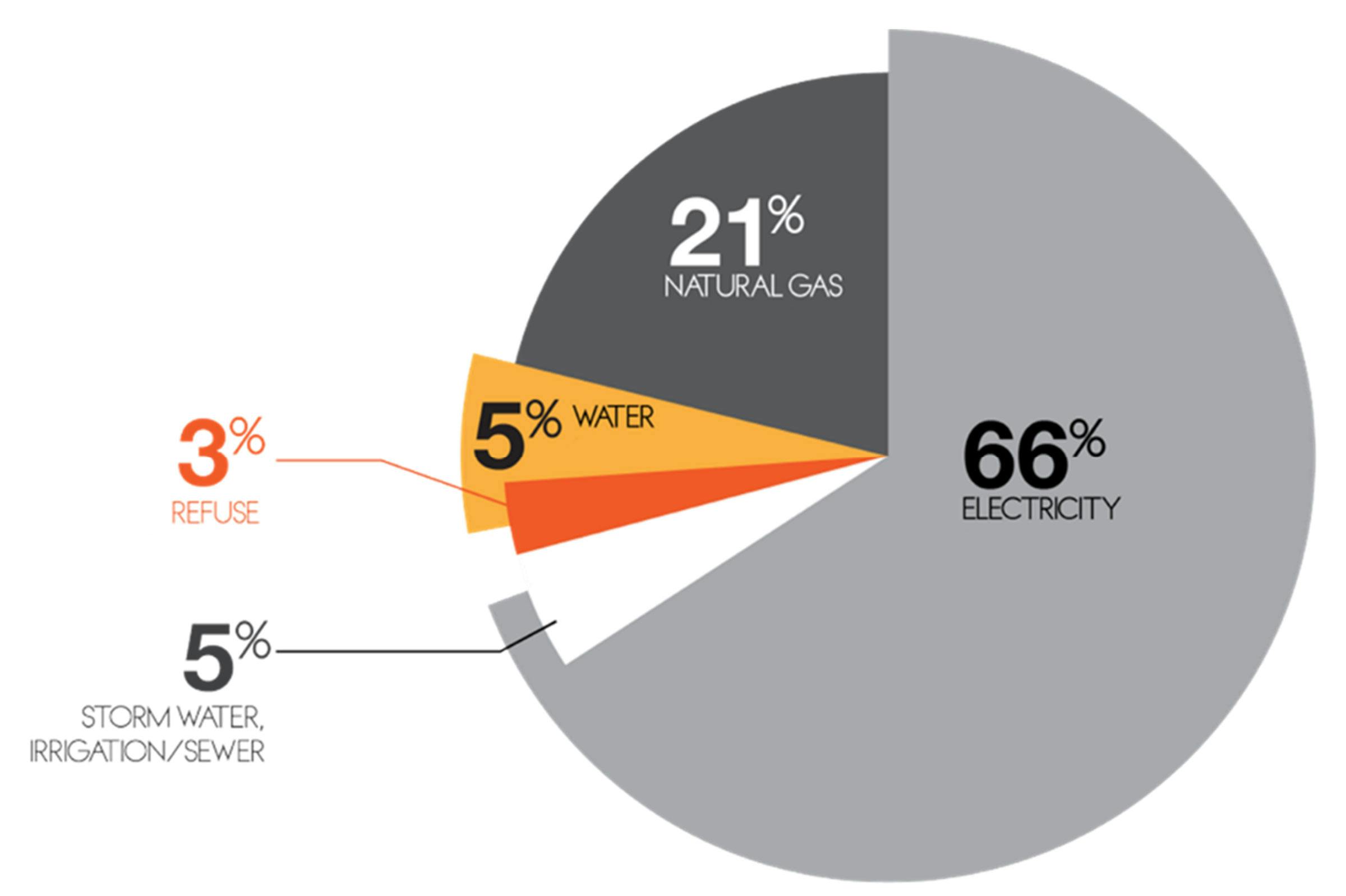 Early Investments Enable Net Zero Success
A wide range of investments is needed to ensure a successful net-zero project. Starting from the beginning of the process, these investments include:
Engaging an energy modeler early in the process
Investing in a high-performing building envelope
Selecting the right mechanical system
Commissioning your building: making sure your energy-impacting systems work
properly from the beginning
Planning for and installing an effective building management system to control your
energy use
Each of these early investments will result in ongoing cost savings and ensure that net zero is achievable.
Let's Do It!
If you are ready to design a net-zero building, give us a call and we'll guide you through the process and help you achieve your goals!